The United States Christian Golf Association is an inter-denominational golf ministry that promotes fellowship among Christian golfers, provides relationship building opportunities to encourage and strengthen the believer, and provides an enviroment for sharing the gospel of Jesus Christ with unbelieving

…

Read More

Relationships are everything! Opportunities to make new Christian friends. Great venue to introduce your unchurched or non-believing friends to Christianity. Devotional or testimony at each round.The uniqueness of the USCGA is not so much what happens between the tee and

…

Read More

Do you love the game of golf? Come join us for a unique golf experience as a member of the USCGA. Membership is open to all amateur golfers men & women of all playing abilities ages 18 and older and

…

Read More
Apr
03
2016
2018 Tour Membership & Tournament Registrations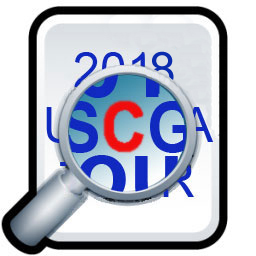 2018 Tour Membership Registration opens 1/20. Early membership registration cost is $50 until 2/28, $75 after. Register Now
To register for 2018 Tour Membership please use the same ID/PW you used to sign up for tournaments in 2017. New members will create a new ID/PW.
For 2017 members that won a 2018 Membership by virtue of acquiring a 2017 Tour Championship Eagle or Ace Sponsor, your 2018 membership will be automatically renewed.
All members who wish to renew their USGA Ghin Handicap service the 2018 cost is $25 the same as 2017. You can renew your Ghin handicap during membership registration. Ghin renewals must be done by 2/28. This is an optional service not a membership additional purchase requirement.
Tournament registrations will open sometime in February.
2018 Tour Schedule Highlights
Season Opener (3/24): The 2018 Tour kicks off at Cherokee Valley.
2018 Tour (16 Events): There will be 14 regular Tour events plus the Tour Championship and USCGA Cup. Season concludes in September. In order to finish in September there will be three tournaments played in consecutive weeks in August. (Galloway, Tunica, & Orgill)
Top Favorite Courses: Fair Oaks (6/30), Ole Miss (7/14), Glen Eagle (7/28), Galloway (8/11), Tunica (8/18),

RTJ The Shoals (6/15-6/16): Two day road trip to RTJ The Shoals. Schoolmaster (Fri. 6/15) Fighting Joe (Sat. 6/16)

New Schedule Additions: Windkyke East (5/5), Marion (6/2)
Time Changes: Ole Miss will change from a 10 am shotgun start to a 9 am shotgun start. Tunica National will change from a 8 am shotgun start to 11am tee times.
Tour Championship at North Creek (9/8): The course was in excellent shape last year. It's an ideal venue for the Tour Championship! It's in a central location with perfect facilities for our season ending festivities. Note: Both divisions will play one set of tees up from tees played in the 2017 Tour Championship.
USCGA Cup (9/21-9/22): The Dogwoods. The competition is OPEN TO ALL PLAYERS. There is no qualification or minimum tournaments played requirements to participate.
See complete 2018 Tour Schedule
HERE
.
2018 Tour Revisions
New Tournament Golf Software: We are switching to Golf Genius software this year. This software is the new tournament software for all USGA Ghin clubs. The new software will allow members to accept invitations to play tournaments, view tournament participants, view pairings, view tournament results, view POY standings and receive USCGA emails.
Stats Results: In order to be consistent with POY standings (Best seven results), stats competition winners will be determined by best seven stats average instead of best five stats average. Minimum seven tournaments eligibility.
Tour Championship POY Points: Tour Championship points will count the same as regular season points rather than double points. This puts more significance on a player's performance the entire season. The Tour Championship plays a signficant part in determing POY standings. The Tour Championship results are added to a player's best seven regular season points.
2018 Membership Drive
Our 2018 Tour Membership Goal is 100 members. You can help us reach our goal by recruiting members. As a recruitment incentive, we will again offer a $25 credit for each new recruitment up to four recruits ($100 credit). Credits will be applied to any tournament entry fee of your choice. Inform your new recruits to list you as their referral when registering for membership. Let all possible recruits know about our early bird $50 membership fee. New recruits are also able to get in on the recruitment incentive. The 2018 green schedule cards, flyers, and posters will be available soon to help you in your recruiting efforts.
Apr
03
2016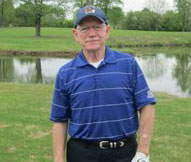 Today I want to share with you something that I had to satisfy in my heart and mind in my early Christian walk. Who is Jesus? Is He God, or is He just the Son of God who was sent to earth to die for the sins of man and be raised again and less important than God? If you were to the streets or any public place and asked people "Who is Jesus?" – you would get varying answers from – I have no idea to a prophet, to a good man, to the Son of God, or maybe some "He is God." However, I believe the best way to determine the answer is through scripture. I hope that this will help if any should have questions or doubts about "Who is Jesus".
In the Book of Isaiah there are several predictions about the coming of the Immanuel as God was speaking to the nation Israel through the His prophet. Isaiah is not the only book in the OT with prophecies about the coming of the Immanuel.
Isa 7:14 – "Therefore the Lord Himself will give you a sign: Behold, the virgin shall conceive and bear a Son, and shall call His name Immanuel (meaning God with us). Isa 9:6 – For to us a child is born, to us a son is given, and the government will be on his shoulders. And he will be called Wonderful Counselor, Mighty God, Everlasting Father, Prince of Peace.–Notice in this verse God did not hold back the description of Immanuel.
Jul
07
2015

I recently finished reading a terrific book entitled "Getting to Scratch." I would like to share some of the book content with you.
Bobby Nichols won the PGA Championship in 1964 held at the Columbus CC in Columbus, Ohio, hometown to Jack Nicklaus. He won by three strokes over Arnold Palmer and Jack Nicklaus. A reporter asked Bobby what the best lesson he'd ever received was. Without hesitation, he said the lesson had come from his father and it was this: "Five is better than six, six is better than seven, seven is better than eight."
And if you asked Kevin Na about that, he might add that 16 is better than 17. At the 2011 Valero Texas Open Kevin was one under par through the first eight holes not far from the lead. Teeing off on the par-4 9th he appeared to have his game under control, but he pushed is drive right and into the trees. It was a dense wooded area with lot of branches. Na had to climb over and through the undergrowth and fallen branches to even get to his ball. Once there, he had no swing at all and had to declare an unplayable lie. His only option was to return to the spot from which he last hit, which was the tee. Now hitting his third shot off the tee, Na pushed it right again into almost the same place as his first drive. This time he tried to hit it from the dense woods. And it got worse from there. Ultimately Na escaped the woods, got to the green, and two putted for a score of 16.
Na is not alone in making a double-digit score. John Daily had an 18 on the par-5 6th hole at Bay Hill in 1998, which is the "scoring record" on a single hole on the PGA Tour since 1983. He did it by repeatedly (and unsuccessfully) trying to fly his drive 320 yards over water to a C-shaped green. Tin Cup in real life.
The host at that Bay Hill Invitational, Arnold Palmer, who himself once made a 12 in tournament play on a par-5. That was at the Los Angeles Open in 1961, and when reporters asked Palmer how he made 12, he famously answered, "I missed my putt for 11."
That answer points out something else Na, Daily, and Palmer have in common, along with many other double-digit pros: they kept trying to get the ball in the hole. They cared about how many strokes they had on each hole. Remembering that from the 1st tee shot to the last putt is one thing that consistently separates those who shoot low scores from those who don't.
This idea of "caring too little" usually happens where we have "given up" on a hole, or even a round due to a bad shot. It is not a pretty picture, and it almost never results in a better score. How many times have you had a putt for a double-bogey and not tried to make it? Example: I once played in a tournament with someone that missed a short easy makeable birdie putt. He walked up to his next putt and angrily knocked his ball off the green. He ended up making triple bogey. His anger caused him 3 strokes. Bad shots happen, even to the very best players in the world. But it is rare for those players, or even for single-digit handicappers, to have those bad shots cost them more than the price of that one bad shot.