Details

Published: Sunday, 03 April 2016 20:05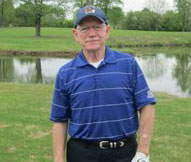 Today I want to share with you something that I had to satisfy in my heart and mind in my early Christian walk. Who is Jesus? Is He God, or is He just the Son of God who was sent to earth to die for the sins of man and be raised again and less important than God? If you were to the streets or any public place and asked people "Who is Jesus?" – you would get varying answers from – I have no idea to a prophet, to a good man, to the Son of God, or maybe some "He is God." However, I believe the best way to determine the answer is through scripture. I hope that this will help if any should have questions or doubts about "Who is Jesus".
In the Book of Isaiah there are several predictions about the coming of the Immanuel as God was speaking to the nation Israel through the His prophet. Isaiah is not the only book in the OT with prophecies about the coming of the Immanuel.
Isa 7:14 – "Therefore the Lord Himself will give you a sign: Behold, the virgin shall conceive and bear a Son, and shall call His name Immanuel (meaning God with us). Isa 9:6 – For to us a child is born, to us a son is given, and the government will be on his shoulders. And he will be called Wonderful Counselor, Mighty God, Everlasting Father, Prince of Peace.–Notice in this verse God did not hold back the description of Immanuel.